ATHANASOPOULOS ANASTASIOS, Professor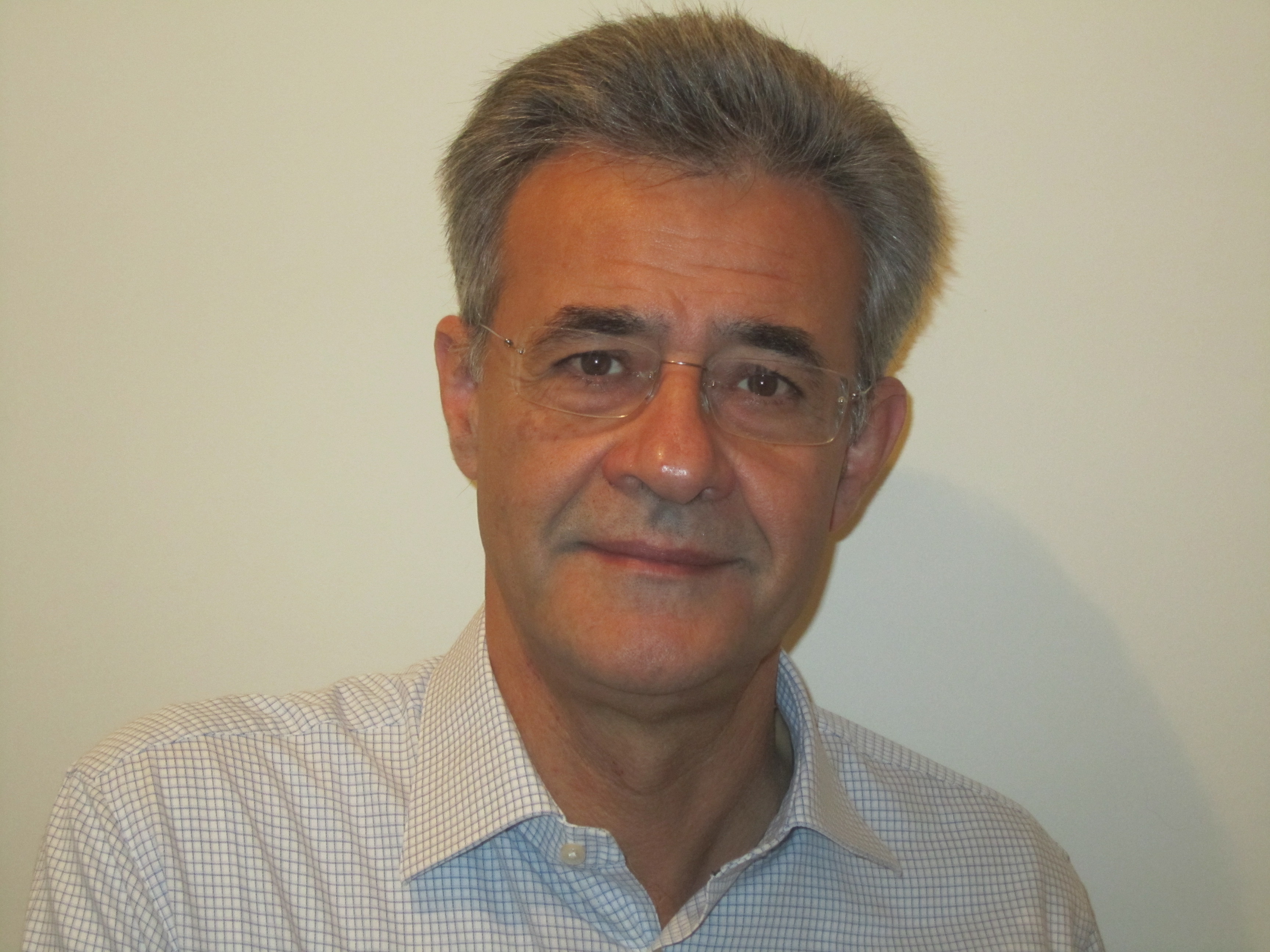 Sector: Division of Surgery
Clinic/Laboratory: Department of Urology
Knowledge Subject: Functional Urology
Research Area: Overactive bladder,Urinary incontinence, Neuropathic bladder, Obstructive micturition, Urodynamics
University Hospital of Patras, Urodynamic Urology Unit, Patra, 26500 4th floor
00302610994668 00302610994668 tassos_athan@hotmail.com anathan@upatras.gr
Summary of Curriculum Vitae
Anastasios Athanasopoulos MD, PhD is Professor of Urology- Functional Urology and Head of Urodynamic Urology Unit at the Medical School in the University of Patras, Patra, Greece. He specialized in Functional Urology in UK. He also worked as Visiting Professor at University of Michigan Medical Center, Ann Arbor, USA, and in Department of Urology and Andrology, University of Perugia, Perugia, Italy. His area of expertise includes Female Urology, Neurourology and Urodynamics. He gave more than 200 lectures as invited speaker in national and international meetings. He has also a large number of publications (more than 160) with more than 2320 citations. Moreover, he is reviewer in many international journals. He served as Deputy President of Medical Department for three academic years (2014-2017) and as Director of Surgical Section during the academic year 2019-2020. Currently he is serving as Dean at School of Health Sciences from September 2021.
Undergraduate Courses
Postgraduate Courses
Tought  at the postgraduate program of Pharmacy Department entitled "Clinical pharmacokinetics - pharmacotherapy" the module clinical pharmaceutics  during the academic years 2010-2011, 2011-2012, 2012-2013,2013-2014,2014-2015,2015-2016  and 2016-2017.
Selected Publications
Efficacy of the InVance™ Male Sling in Treating Stress Urinary Incontinence: A Three-Year Experience from a Single Centre. Athanasopoulos A, Konstantinopoulos A, McGuire E. Urol Int. 2010;85(4):436-42.
Efficacy of the bulbourethral autologous sling in treating male stress urinary incontinence: a three-year experience from a single center. Athanasopoulos A, McGuire EJ. Int Urol Nephrol. 2010 Dec;42(4):921-7.
Antimuscarinics and bladder outlet obstruction: From a contraindication to an indication? Athanasopoulos A. Neurourol Urodyn. 2010;29 Suppl 1:S46-50.
The use of a ureteral access sheath for the urethral dilatation and catheterization of difficult urethral strictures. Athanasopoulos A, Liatsikos EN. Urol Int. 2009;83(3):359-61
Urethral diverticulum: a new complication associated with tension-free vaginal tape. Athanasopoulos A, McGuire EJ. Urol Int. 2008;81(4):480-2.
Pharmacotherapy of urinary incontinence. Athanasopoulos A, Perimenis P. Int Urogynecol J Pelvic Floor Dysfunct. 2009 Apr;20(4):475-82.
Effect of alfuzosin on female primary bladder neck obstruction. Athanasopoulos A, Gyftopoulos K, Giannitsas K, Perimenis P. Int Urogynecol J Pelvic Floor Dysfunct. 2009 Feb;20(2):217-22.
Safety of anticholinergics in patients with benign prostatic hyperplasia. Athanasopoulos A, Mitropoulos D, Giannitsas K, Perimenis P. Expert Opin Drug Saf. 2008 Jul;7(4):473-9.
Efficacy of the combination of an alpha1-blocker with an anticholinergic agent in the treatment of lower urinary tract symptoms associated with bladder outlet obstruction. Athanasopoulos A, Perimenis P. Expert Opin Pharmacother. 2005 Nov;6(14):2429-33.
Long-term results of transvaginal colposuspension for the treatment of genuine stress incontinence combined with vaginal hysterectomy. Athanasopoulos A, Barlas P, Perimenis P, Dimitrakopoulos S, Markou S, Gianitsas K, Gyftopoulos K, Hatzipapas J, Barbalias G. Urol Int. 2003;71(1):41-4
Combination treatment with an alpha-blocker plus an anticholinergic for bladder outlet obstruction: a prospective, randomized, controlled study. Athanasopoulos A, Gyftopoulos K, Giannitsas K, Fisfis J, Perimenis P, Barbalias G. J Urol. 2003 Jun;169(6):2253-6
Burch colposuspension versus stamey endoscopic bladder neck suspension: a urodynamic appraisal. Athanassopoulos A, Barbalias G. Urol Int. 1996;56(1):23-7.
Evaluation of urodynamic parameters following Burch colposuspension. Athanassopoulos A, Melekos M, Perimenis P, Markou S, Speakman M, Barbalias G. Urol Int. 1994;53(3):150-4.
Medical treatment of oveactive bladder current and future treatments. A. Athanasopoulos, F. Cruz Exp Opin Pharm 2011 in press
The role of antimuscarincs in the management of men with symptoms associated with bladder outlet obstruction and concomitant bladder overactivity A. Athanasopoulos, C. Chapple, C. Gratzke, S. Kaplan, A. Tubaro, C. Fowler, C. Stief Eur Urol 2011;60(1): 94-105

Overview of the clinical use of antimuscarinics in the treatment of overactive bladder. Athanasopoulos A, Giannitsas K. Adv Urol 2011;2011:820816

Efficacy and preoperative prognostic factors of An Ovthe autologus fascia rectus sling for the treatment of female stress urinary Incontinence. Athanasopoulos A, Gyftopoulos K, McGuire. Urology 2011;78(5):1034-1039

Dyssinergia or asynergia? Athanasopoulos A, Giannantoni A. Urology 2012 Apr;79(4):757

Correlation of ultrasound estimated bladder weight to clinical symptomatology and urodynamic diagnoses in female patients with lower urinary tract symptoms. Deirmentzoglou S, Giannitsas K, Perimenis P, Pet sasT, Athanasopoulos A. Urology 2012 Jul;80(1):66-70.

Treating stress urinary incontinence in female patients with  neuropathic bladder: the value of the autologous fascia rectus sling. Athanasopoulos A,  Gyftopoulos K,  McGuire E.Inter Urol Neph 2012;44:1363-1367

Global, Cultural and Societal Influences on Bladder Health. M. Palmer, A. Athanasopoulos,  K-S Lee, M Takeda, J-J Wyndaele. Int J Clin Pract. 2012 Dec;66(12):1132-8

Desmopressin in the treatment of female storage LUTS. Giannitsas K, Athanasopoulos A. World J Obst Gynecol 2014; 3(1): 7-1389.

Are we shortchanging frail older people when it comes to the pharmacological treatment of urgency urinary incontinence?  W. Gibson, A. Athanasopoulos, H. Goldman, H. Madersbacher, D. Newman, J. Spinks, J. J. Wyndaele and A. Wagg.Int J Clin Pract 2014; 68 (9): 1165–1173.

A  review of cost –effectiveness comparisons for overactive bladder treatments: which is the most cost-effective for  improving quality of life?  Giannitsas K, Athanasopoulos A.Expert Review of Pharmacoeconomics & Outcomes Research 2015;15(3):413-23

A Classification System for Urodynamic Evaluation of Lower Urinary Tract System Dysfunction. Athanasopoulos A. Eur Urol F 2017; 3: 498-501

Combination Therapy with Alpha-blocker and Phosphodiesterase-5 Inhibitor for Improving Lower Urinary Tract Symptoms and Erectile Dysfunction in Comparison with Monotherapy: A Systematic Review and Meta-analysis. Kallidonis P, Adamou C, Kotsiris D, Ntasiotis P, Verze P, Athanasopoulos A. Eur Urol F  (6) 2020; 15;6(3):537-558.            
    27. 
The hemodynamic interactions of combination therapy with
α
-blockers and
phosphodiesterase-5 inhibitors compared with monotherapy with
α
-blockers: a systematic review and meta-
           analysis.Constantinos Adamou, Panteleimon Ntasiotis,
Anastasios Athanasopoulos,
 Panagiotis Kallidonis.
 Int Urol Nephrol.
2020 ;52(8):1407-1420.
     28.

 

Translation and Cultural Adaptation of SF Qualiveen Questionnaire in Greek.

Konstantinidis C, Tzitzika M, Daoultzis CC, Samarinas M, Giannitsas K, 
Athanasopoulos A.
Eur J Phys
           Rehabil
2020 Nov 12. doi: 10.23736/S1973-9087.20.06558-2. Online ahead of print.
Selected Presentations
1.Urinary Incontinence- Pathophysiology. The role of urodynamic evaluation in SUI. Satellite symposium during the18th Congress of European Society for Urological Research, 4-6 Νοεμβρίου 2004, Αθήνα, etitled : Recent advances  in Female Urology
2.«Incontinence», round table discussion geriatric urological themes during the 8th International Conference on Geriatric Nephrology and Urology, May 5-8 , Thessaloniki – Greece
3.«Combined treatment of an a-blocker with an anticholinergic in the treatment of lower urinary tract symptoms» at Swiss advisory board meeting "Overαctive Bladder"-6th session ,19 Oct , 2005 ,Berne, Swiss
4.Neuro-urological aetiology of Erectile Dysfunction. Postgraduate Course on Erectile Dysfunction. Αθήνα 3-4 Φεβρουαρίου 2006.
5.LUTS in MEN. Dinner meeting ,University of Michigan, Ann Arbor, Michigan, USA, 24/1/2007
6.LUTS,BPH,BPHO. International Continence Society Educational Course. May  11-12, 2007, Thessaloniki, Greece
7."Antimuscarinics and   Bladder Outlet Obstruction: from a contraindication to an indication?" Annual Reed M Nesbit Society Meeting. Festschrift in honour Edward J. McGuire. October 24-25, 2008. Ann Arbor, Michigan, USA.
8.The importance of quality of life and patient's satisfaction in the management of OAB.   Innovaacom program. Mastering the how to effectively communicate medical data in overactive bladder. 6-7 Μαρτίου, 2009 – Βερολίνο, Γερμανία.
9.Antimuscarinics and   Bladder Outlet Obstruction: from a contraindication to an indication? Seminars of Clinica Urologica e Andrologica, Universit;a di Perugia, 12/4/2010, Perugia, Italy.
10.Patients Satisfaction and Increase in Quality of Life, : New Criteria Evaluating Treatment Success in OAB. Expert Urology Forum 2010, 11 June 2010, Riga, Latvia.
11."Basi molecolari delle disfunzioni uroteliali." State of the art lecture στο 83ο Συνέδριο της Ιταλικής Ουρολογικής Εταιρείας, Μιλάνο, 17-20 Οκτωβρίου 2010.
12.Challenges in the use of combination medical therapies in active men with LUTS, due to BPH and OAB. Opinion leader Symposia, Ranbaxy Urology Speciality, 13/11/2010, Mumbai, India
13.Exploring the Burden of Urinary Incontinence  The Male Patient. Pelvic Health: European Expert Forum 2011. Barcelona, Spain  6 - 7 MAY, 2011.  
14.Management of OAB: Optimizing control with new antimuscarinics agents. Lecture at the 4thInternational Symposium on Focal Therapy and Imaging. 25/5/2011 Amsterdam, The Netherlands.
15.Urodynamic Evaluation. European Mastership Programme on the Management of Lower Urinary Tract Symptoms, June 16-17, 2011 Gothenburg, Sweden.
16.Il Dolore Pelvico Cronico. Spazio CIFU. 84° Congresso Nazionale della Societa Italiana di Urologia. 23-26 Ottobre 2011.
17."Refractory OAB" in European Society of Female & Functional Urology  Add-on course Female Urology, στο 8ο Μακεδονικό Ουρολογικό Συμπόσιο. 3-5 Νοεμβρίου 2011 Θεσσαλονίκη.
18.How may comorbid conditions impact upon pelvic health?  14th Congress of the European Society for Sexual Medicine. 1-4 December 2011. Milan, Italy
19.Combination therapy for male LUTS στη συνεδρία: SIUD meets International Societies « My best contribution on…" στο 40ο  Congresso Nazionale SIUD, Perugia 24/6/2016.
20."Effectiveness of antimuscrinic agents in men with mixed LUTS: from bench to bedside and beyond."In the  Industry session by Astellas entitled Alpha –blockers and antimuscarinic agents –allies in the management of mixed LUTS in men . 21-9-18. During the European Lower Urinary Tract Symptoms meeting ( ELUTS18) 20-22 September 2018, Milan.
PhD Theses Advisor
Influence of overactive bladder treatment with anticholinergics on detrusor width.

Safety

and

efficacy

of

Fesoteridine

in

patients

with

Overactive Bladder due to Spinal Cord Injury and Multiple Sclerosis.

The

influence

of

orthotopic

neobladder

in

glycemic control of patients with Diabetes Mellitus, who underwent surgical operation of radical cystectomy

.

Correlation of hormonal, metabolic and genetic parameters with the aggressiveness of disease, in patients with clinical confined prostate cancer.
Other Activities
Head of Urodynamic Urology Unit   2007 - present (University Hospital).
Deputy Director Urology Clinic (Dept)  2007- present  (University Hospital).
Deputy President of Medical Department for three academic years (2014-2017).
Director of Surgical Section of Medical Derartment for the academic year 2019 - 2020.
Dean of School of Health Sciences  for the academic years 2021-22,2022-23,2023-24.